Freebord-Game.com's Blog
17 July 2017
Steam Leaderboards
, the second Unity plugin of the Easy Steamworks Integration series, is now available on the
Unity Asset Store
! Steam Leaderboards can be incorporated into an existing game by writing a single line of code or drag & dropping a prefab. Besides, it is super easy to customize the UI if required. Check it out on the
Unity Asset Store
: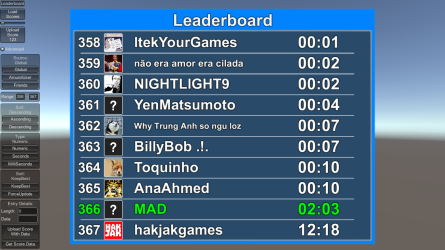 Next on the roadmap is Steam Inventory. If you need something Steam related, then please don't hesitate to contact me! I'm trying to launch the one and only easy to use Steam API and I cannot do this without customer feedback and requests!
16 April 2017
Sorry for it being such a long time without any blog posts. The real-life caught me a little with things like becoming a father, buying a house, getting a serious job and all the boring stuff like this...
However, I'm now back to the game business! I have just released my newest product called
Steam Workshop - Easy Steamworks Integration
. This is the first plugin of the
Easy Steamworks Integration
series. The difference to everything Steamworks related that exists for Unity is that the
Easy Steamworks Integration
plugin can be incorporated into an existing game by writing a single line of code or drag & dropping a prefab. After that it is also super easy to customize the UI if required. Check it out on the
Unity Asset Store
: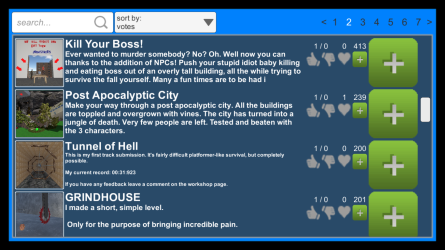 9 September 2015
Mad Snowboarding is now available on Steam! Check it out and see the new banana riding character.
Also keep in mind that the Linux and the Mac OS versions of Mad Snowboarding are coming soon!
p.s.: thanks to all the people who have helped to get the greenlight for Mad Snowboarding!
14 February 2016
Mad Snowboarding is available on BundleStars for only 2.50$! ONLY 3 DAYS LEFT!!! + you get 7 other sport games in this bundle!

7 August 2015
Mad Snowboarding made it to the top 50 on Steam Greenlight and it is still climbing up the ladder! To say "thank you" to all the lovely people who have voted for my game, I will add a new character to the upcoming Steam version of Mad Snowboarding!
p.s.: Mad Snowboarding still needs your votes on Steam Greenlight!